Well, I took a little "break" this week. I say "break" because even though I closed my Etsy shop for one week, I have been carving lots of custom stamps. Stamps are doing well on Etsy but it got a little bit overwhelming since I am not used to this kind on Internet attention :)
I guess it was because the return address stamp was featured on Rare Bird Finds? Most likely. But to catch up with orders and other errands I had to take a small break from Etsy this week.


Lil' Bear Stamp at Etsy


I am going to open again this Monday and hopefully get back on track. I am still working really hard trying to finish orders from last week and hopefully they will be ready to be shipped this Monday and Tuesday.

But I did not have time to rest at all! My house (as you can imagine) is kind of messy right now. My family is lucky to have clean clothing because that is ALL I managed to do around the house this week.

Talking about business, well I am happy because Craft Pudding is now the Trademark of a small Corporation!! I am so happy that I am taking my crafts and artwork into the world of business. I have so many projects, ideas and new designs for this project, and my stamp designs and tutorials are finally copyrighted just in case; you have to protect your work.
So basically this week has been about organizing and setting Craft Pudding to be a serious business! It is a lot of work but I think is well worth it.


Monkey Stamp

In another matter I could not be happier too that my Monkey Stamp has been featured in NeatoStuff.com, this is a great website with hundreds of nice goodies and shopping information. I love it!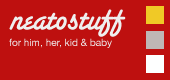 This month too I forgot that I had to fill my Local Library Display with some of my crafts! So as part of the crazy busy week, I had to do that on Tuesday. It looks pretty and I already got some nice comments from some people I know in town. I included a little bit of everything such as the artist trading cards and items from past swaps, some Japanese books, international craft magazines too and of course some of my favorite sewing projects.


Matchbox I sent to Oh...My bag

Talking about swaps, this month I got two wonderful surprises. I got a beautiful Japanese book from the wonderful Yvonne (moline) . What a great surprise she gave me, I love the book so much that I had to show it in the display case at the library. The book is about hand carved rubber stamps and it has very inspirational photos and designs. Thanks Yvonne!!
Another beautiful surprise was the matchbox swap I received from Diana (Oh...My bag) from Germany, I love everything and to be her first swap it was fantastic! She spoiled me with so many interesting and pretty gifts. She has a shop too and sent some ribbons from it. I don't have picture of it because well, I had to put it in the display too :)

Well, I have to go now because this weekend is busy and I really need my sleep.

Stay tuned because next post I will be telling how to make tags and I will show some of my new stamp designs! Night night. ZZZZZzzzzzz